The AD campaign is the process of branding the product on social media through Ads. Virtual platform and internet have become a mandatory part of our life. Majority people nowadays prefer to buy products on the internet. This is where AD Campaign development hits in. It is the process of popularising your products through social media. Informing people about your company or the specific product can be tedious if not done on the internet. Internet covers a wider domain of people as compared to any other medium. Ad campaign allows you to post ads on the internet related to your product and make it available to the customers.
Wismad Consulting Pvt. Ltd. is one of the best company in Lucknow which provides AD campaign development service. The professional and expert team of Wismad takes care of all of it. They make sure that the ads are posted on every possible platform and its ranking is improved drastically. We use terms such as Paid Search, SEM, and PPC, etc. for advertisement and branding of the product. We aim at including advanced optimization strategies that help to attain better sales ratio of the product. Wismad has delivered abundant results in this field. Our clients are spread across different sections of industries like education, e-commerce, medicine firms etc.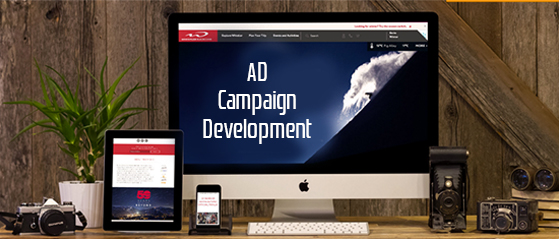 We are the only company in Lucknow that renders a constant service in this field without any backlogs or delay in delivering the service. We ensure constant manpower support to increase the ranking of your products. We act as your constant companion and helps you to achieve new heights in your business through this digital ad campaign technique. We provide the best mint of creativity clubbed with excellent ad campaign practices. We put our 100% efforts to help you achieve fame and increase your revenue.