With an E-Commerce website, you can multiply your business profits by turning online visitors into potential customers. You own a small store or a big chain of showrooms, we will develop a website according to your needs and requirements so that your clients can purchase your products or take your service online.
These days around 80% of people like to shop online instead of roaming the markets and visiting the stores. Even if someone needs an electrician, they Google online for electricians in their locality instead of searching them in the market. As online shopping is in trend, the businessperson is multiplying their benefits as well. E-Commerce websites make everything simpler both for the owners and the customers. At Wismad, we deliver the excellence with our work and help your business to grow online in the most prominent way.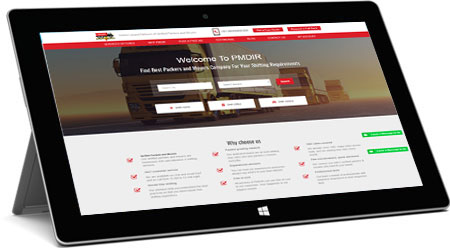 Platforms Our Experts are Proficient In-
Wismad is known in the industry for developing and designing the most efficient E-commerce websites using various platforms comprising -
WordPress
Magento
Custom PHP
We have a team of highly skilled professional E-commerce developers and designers.
Why Choose Us for E-Commerce Development?
E-commerce website development has indeed become a basic necessity as a platform to drive greater traffic. We, at Wismad Consulting, one of the pioneered E-commerce website development companies, offer powerful and efficient web design, plug-in as well as module development solutions for our clients. Having a great dedication to website designing & development, our talented and skilled professionals remain up-to-date with the latest industry trends to deliver productive results.
We are an India based E-Commerce website development company, having several years of experience. We have successfully delivered several E-Commerce based website developments. With such a great knowledge and experience in the E-Commerce development, we cater with the best in all websites (E-Commerce) whether it is a B2B or B2C.
Our E-Commerce website development includes-
100% customizable design using templates.
Multiple Currencies Support.
Cross-sells on product pages.
Up-sells in Shopping Cart.
Content Management System for Information updates.
Full SEO Friendly website with advanced analytics.
Auto-generated SiteMap.
Newsletter Management.
Content Management.
Order and Sales Management.
Support for Tax Rate.