Display Advertising is the method of displaying the ads on the host website. It includes different format such as text, image, flash, video, audio etc. The main purpose of display advertising service is to broadcast the general advertisements and brand messages. Wismad Consulting Pvt. Ltd. is one of the leading companies in Lucknow that offers Display Advertising. We use the latest advertising technologies like ad tech to the platform, administrate and manage to ads on the host website. The ad server is also used by us which is responsible for things such as date by which the ads have to run on the website.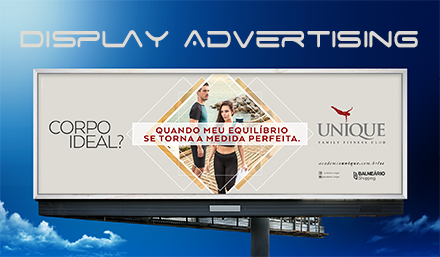 Our experts use visual-based means of promoting the brand by using banners, image, and button. We serve the ads to users who fit your specifications and visit websites that have opted into the display network. It opts advanced optimization strategies that help to attain better sales ratio. Our clients are spread across different sections of industries like education, e-commerce etc.
We aim at providing the best solution in terms of digital marketing. We provide affordable advertising service. Whenever you browse anything, some ads pop in midway to promote the organization and the services it offers. If you click on the ad you are redirected to the host website.Either they are some image of the specified company product or are tailored towards product specification using the keywords.
At Wismad, we map all the business plans that will help you grow your feeds better. We target to improve your organization's ranking on the internet to attain more hits. We offer a complete package for all the digital marketing technique.