off page seo services
Off Page optimization refers to all the dealings that can be taken outside of the real website in order to develop its spot in search rankings. These are measures that help generate the maximum number of high-quality backlinks (incoming links) possible.
Regardless of what people say, off page optimization plays a significant role in escalating visibility and increasing the number of backlinks. Backlinks are an essential section of any search engine optimization operation. At Wismad Consulting, we aim to give our clients the utmost satisfaction we provide them with appropriate and good quality link development keys. We make sure that we preserve the ratio of quality and quantity while constructing these links.
A successful and proper off-site search engine optimization plan will help and generate the following advantages to website owners: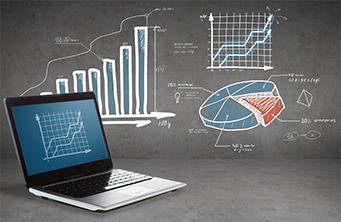 Enhancement in rankings – The website will position higher in the SERPs and this also indicates added traffic to the website.
Rise in Page Rank – Page rank is a figure between 0 and 10 which points out the significance of a website in the aspects of a search engine. A proper off page search engine optimization, when done by a search engine optimization expert, will help you rise up your website page rank to a great level. This can be easily done by our expert team at Wismad.
More exposure – This is an additional benefit that comes up when the above two are observed. Higher rankings also stand for superior exposure and introduction the world because when a website ranks in the top spots it experiences a lot of changes and all for the good. You will observe your site getting more links, new visits, and extra social media mentions. It's like a boundless series of procedures where one item guides to another and you can grow in any area possible.