On Page SEO Services
On Page Optimization refers to all actions that can be taken directly to the website in order to develop its position in the search rankings. Examples of this consist of measures to optimize the content or look up the Meta description and title tags. On the other hand, off-page SEO refers to links and additional signals.
On-Page SEO is an essential element of search engine optimization. It refers to the scheming of factors that influence the usual listing of a web page or a site. The change or modification in HTML tags and Meta tags, content, title, number of links, and the positioning of keywords; all these factors affect On-Page optimization to a great extent. Online businesses are demanding this technique as well to get their websites a superior ranking in the search engines. But this is a service that cannot be completed by any person. So only an expert on-page optimization company can help you with this service.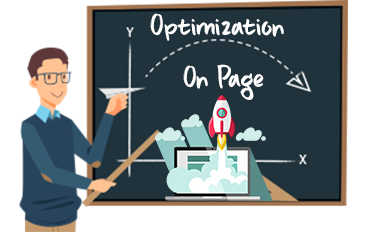 On-Page SEO Services obtainable by us at Wismad consulting Pvt. Ltd.in India is planned to deal with every On-Page issues that the suggestion report covers up. It is the obligation of the SEO Company to take care that the on-page SEO address all the range of basic elements that will be useful in undertaking the on-page problems.
To a certain extent, it affects the performance of On-Page optimization. The most significant feature is the utilization of keywords. Given that this service is an element of SEO, so you can never forget about the significance of keyword. A company which aims for complete client satisfaction, we spend a lot of time and effort shaping the keywords that are most probable to direct internet traffic towards your web page. And then use these keywords in the content of the page or the site for which On-Page search engine optimization is being made. It is also significant to focus on the titles, headings, and subheadings as they also play a major role in SEO.