Pay-Per-Click positions a commercial for your business simply in front of the person who is searching on the internet for your services and goods.
PPC experts at Wismad Consulting are accessible for your help who will notify you what will precisely take place if a visitor clicks on your service ad and enters at your website. We believe in quality more than quantity and this might be the reason behind our success over the years. We strive to make our customers satisfied with the services we provide them. The following features make us one of a kind in this area and help us progress day after day.
Competitive prices, even within India
Despite the fact that India is cost-effective to outsource to, we put forward some of the most competitive SEO reseller prices within the Indian marketplace. And we do this without overlooking the quality of the services provided. Our motto is to hire the most excellent resources but lower other expenses so that we can send the cost benefits to the clients.
Quality of work
Our customers are guaranteed of wonderful results for SEO services and all the additional Internet advertising activities. Our past record and praise also stand as the testimony to our potential as a specialized internet marketing company. The following help us maintain the quality of our services:
We do not overlook the confidentiality and white labeling.
We use skilled writers for our SEO content.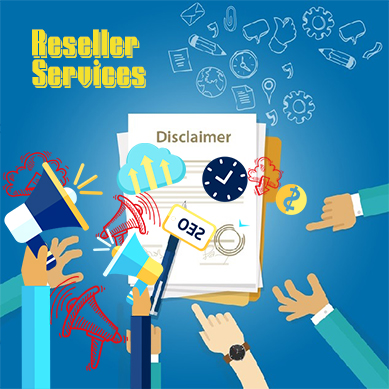 Rapid use of resources
Our polished networking skills and self-motivated HR department makes sure that we are well associated with the business. Resources are hired promptly to get ongoing with your task. We can hire committed SEOs, if necessary, to administer your SEO and PPC reseller projects entirely - lowering your operational costs and growing your outcome results.