Product Listing Ads is the latest technology in the field of digital marketing. Whenever you browse anything, some ads pop in midway to promote the organization and the services it offers. Google has a paid shopping ads program that enables you to use Google shopping data feed, google merchant center dashboard and the product listing Ads which comprises the section of Google Adwords. They are the cost per click (CPC) ads which the online merchants purchase through Adwords. These ads appear on the left or top of the search pages. Either they are some image of the specified company product or are tailored towards product specification using the keywords.
Wismad Consulting Pvt. Ltd. is the leading company in Lucknow to provide Product Listing Ads for your organization. It makes sure that the client's website is famous for its listed items. Product Listing Ads works on the mechanism that when the user clicks on the Product Listing Ads, google redirects him/her to the product's host website. We provide the authentic data to rank the shopping websites on the basis of traffic, revenue generated, conversation rates and other parameters. More the number of click on the host website, higher the ranking of the website goes. At Wismad, we aim at consistently generate the maximum traffic and profit for our clients.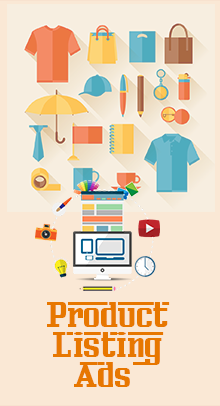 We render a constant service in this field without any backlogs or delay in delivering the service. They target to attain the maximum height in terms of clicks so that the cost per click on the ads gets increases. Through this mechanism, the revenue of the company is drastically increased as Google pays for it. Our experts help you to achieve new height for your organization and increase the revenue.