SEO Copywriting Services
Do you wonder what SEO copywriting actually is and why is it so important for your business?
Well, SEO copywriting is a special type of online writing which:-
Has keywords and phrases: these are certain words and phrases which are often typed by the readers into the search boxes of the search engines.
Help get a higher rank of the content in the search results on various search engines.
Brings qualified and good traffic towards the website.
SEO copywriting should be quality writing. The use of keywords should be done by not in a way that it makes the content hard, absurd, repetitive, and useless.
SEO writing is very different from traditional copywriting. The former contains keywords which are words most searched on Google by the users. However, SEO writing is not just limited to using keywords; it also requires authoritative and informative content which should be able to answer all the queries of the readers and to stand above the rest of the content available over the internet. Only shoving a couple of keywords and key phrases in the article won't get you a higher ranking. Keyword stuffing is a negative thought about SEO writing.
SEO Copywriting is responsible for serving 2 masters. With the advancement in technology over the course of time, Google and other search engines have become more sophisticated. Your content should be of very high quality to achieve the top position in the search engine. If your content is exclusive and smart, it will satisfy two masters- the readers and the search engines.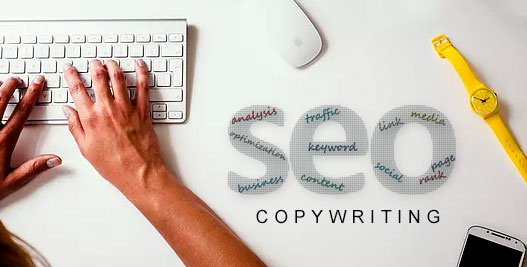 When the readers will love your content, they will refer it to other readers which will increase your traffic. Therefore, your matter should be resourceful and should make sense. It has to be educative, enlightening, and entertaining.
On the other hand, when your content helps the search engine to understand your page and its significance, it will rate your website higher and higher on the search pages.