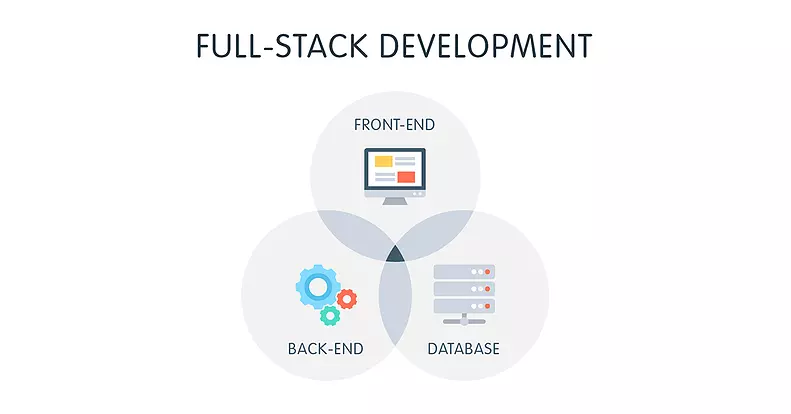 Full Stack Development
Full stack development refers to the end-to-end application software development, including the front end and back end. The front end consists of the user interface, and the back end takes care of the business logic and application workflows.
Consider a retail website. Users can browse or purchase specific items, delete or add items in cart, change their profile, and do many other things. All these actions require a front-end user interface (UI), as well as some business logic, written in the back-end.
The website UI can be built using various, front-end technologies like HTML, CSS, Javascript.
The back end is written in programming languages like Java,Python or PHP. Further, a good web application would need scalability, event handling, and routing, which are usually handled by libraries and frameworks like Codeigniter,Laravel or .NET.
The website UI can be built using various, front-end technologies like HTML, CSS, Javascript.
The back end also consists of logic that can connect the application to other services and databases. For example, all the user and transaction data is stored in a database through specific drivers handled on the back end. A full stack developer is one who can single-handedly implement both the front-end and back-end workflows, like placing the order or changing the user profile.
Duration
Batches
Days
3 Months
Morning Batch-10:00am to 12:00pm
Evening Batch-5:00pm to 7:00pm
MWF & TTS respectively
Need an answer now?
Get in touch to get started faster

Call us

Mail us

Have a question for our staff? We're here available to help via Live Chat